Nia Franklin Miss America 2019 (NY)
MAO photo
<H3>Rare combined interview: <br> Miss USA, Miss Teen USA and Miss America 2019 <P> Miss USA, Miss Teen USA, and Miss America on making history <a href=https://youtu.be/Ihti9wEptvE> via @YouTube from CBS This Morning here</a></H3>
‪congratulations Nia Franklin (NY) Miss America 2019!
Well deserved!
******
Miss America loses swimsuits and ratings


via @nypost #MissAmerica ratings down 19 percent

‪Meanwhile in other #pageant news .... there she goes #MissAmerica ( ps not affiliated with Miss USA/Universe)‬
‪Good job #gretchencarlson Miss America shops competition to other cities after Atlantic City ends funding
via @phillydotcom‬
More MAO drama details from Washington Post
Ok! Found this !
Hang on to your crowns!
#MissAmerica #MAO
‪The War Within Miss America Just Went Nuclear
‪The War Within Miss America Just Went Nuclear

Miss America 1992 details current happenings in Atlantic City And Gretchen Carlson and Regina Hopper Continue making changes Here
So Sorry for Cara Mund! #standwithCara #Hanginthere #MissAmerica Speaking out on current leadership and Gretchen Carlson READ MORE ABOUT IT HERE
SIGN MISS AMERICA PETITION TO CHANGE LEADERSHIP Miss America NEEDS YOU! #missamerica
I know things must change and Miss America Organization 2.0 is coming....like it or not...
But let's not forget all the 1.0 days brought us, even at the state level!

Look what I found! Thought you might enjoy! ‪Linda Eder - Talent Performance in 1980 Miss Minnesota Pageant - @MissAmericaOrg ‬
‪
via @YouTube‬ right here!

‪

‪2019 MISS AMERICA COMPETITION MAGAZINE click for information here!
So Sorry for Cara Mund!
#standwithCara
#Hanginthere
#MissAmerica
Speaking out on current leadership and Gretchen Carlson READ MORE ABOUT IT HERE

Miss America is scrapping its swimsuit competition, will no longer judge based on physical appearance - ABC News - https://gma.abc/2xJ325M via @ABC‬
‪#missamerica So what's to watch? Bye Miss America! I'll love all my former titleholders friends... but.... I'll remember you fondly‬... kind of ironic it's on the same network as the bachelor/bachelorette?
What's wrong with evening gown! Dont get it!


#MissAmerica my view here
http://www.jhbonline.net/pageants/id61.html

Interesting #maoteen press release regarding
#MissAmerica Changes On #Pageantcast by Tim Kretschmann
http://www.pageantcast.com/2018/06/miss-americas-outstanding-teen-distances-self-from-miss-america-controversy/
‪Powerful commentary on target! @secupp #MissUSA #MeToo #pageants #Feminism ‬
‪Fought this attitude all my life as a Pageant supporter ‬
‪Why the #MeToo Miss USA pageant worked so well: Claiming pageants and women's empowerment are incompatible is absurd Read insightful commentary by SE Cupp here

Interesting #maoteen press release regarding
#MissAmerica Changes On #Pageantcast by Tim Kretschmann
Click for more...
‪I found this on Pinterest!‬
‪ See here

ok I admit until watching @Jeopardy last I hadn't realized Fay Lanpheir had been both #MissAmerica and #RoseQueen #alwayslearning #Jeopardy ‬
‪I have not been involved with #MissAmerica for years, but I call my friends many women who have worn their crown! No woman deserves this! I wish a good recovery to #MissAmericaorg Former Miss America winner "validated" after CEO's vulgar emails leaked Read more...
Miss America CEO, president and board chairman all resign amid email scandal
Miss America 2018 Kara Mund of North Dakota
MAO photo
‪Wow! I don't get #GretcheCarlson leadership style...maybe Miss America 3.0 or back to 1.0 but 2.0 is NOT the #MissAmerica I love and I LOVE #MissAmerica! ❤️❤️ How can an Organization who chooses to deny freedom represent America?‬
There she is... #missamerica 2018 Congrats to Miss America 2018, Cara Mund, a first for North Dakota! Her amazing runner up Jennifer Davis, Miss Missouri ( coached by my dear friends, Shandi andSusie -- great job! And every contestant! Also, I must say the most enjoyable MAO show I've watched in years! Although I've not been involved with this system in awhile its was a pleasure to watch! Miss my dear former Miss America friends!
#missamerica

#missamerica update Night 3 Miss America Organization Preliminary winners Louisiana and Florida
Finals Sunday 9 p eastern and Pacific on abc missamerica.org (not affiliated with Miss USA or Miss Universe Organization ) or any other of the many fine pageantry systems out there! All are great but unique in there own was like pageant contestants themselves! Preliminary night 2 winners

click here....



Finals Primetime Sunday ABC



#MissAmerica Preliminary night #1 winners

(Completely different from #MissUSA for those who don't know pageantry! That's what there are different postings here.) Miss USA is part of Miss Universe. Frankly there are many pageantry systems for many different types of people...

video here!


Miss America 2018 telecast September 10, 2017 on ABC!

More information here! For those of you going to Atlantic City, #MissAmerica tickets on sale Click for more....
Congrats Betty Cantrell of Georgia 2016
Miss America and Top 5 finalist
@MissAmerica #MissAmerica Thanks to My Uncle Steve Dichter for this --Miss America 2014 Nina Davuluri being crowned by her predecessor Mallory Hagan --
Congrats to both! :) Miss America Organization
Nina Davuluri (NY)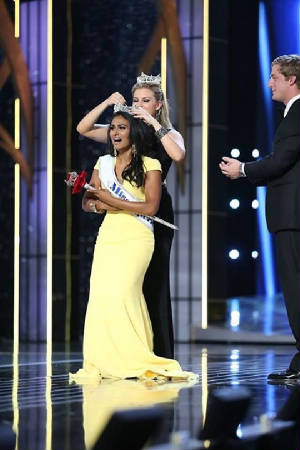 Miss America 2014
*******************

Sept. 8: Today in 1921, Magaret Gorman, age 16, of DC was crowned the first Miss America in Atlantic City, NJ!
In honor of Miss America Organization returning to Atlantic City (Crowning one week from tonight Sept. 15 on ABC My Uncle Steve Dichter found me this old TV GUIDE AD... Also, been holding a Miss America mini-marathon and noticed that ONE of my faves, Miss America 1990, Debbye Turner Bell was actually judged by Donald Trump...Hmmm...small world! #PageantIrony Thanks Uncle Steve!
Jacksonville teen, Leah Sykes, crowned Miss America's Outstanding Teen 2014 | firstcoastnews.com

http://fcnews.tv/15WdQCA

via @FCN2go
#MissAmerica 1st night Prelim Awards... Talent: NH, Vocal; Swimsuit: MS More info:
Miss America pageant to be televised from Atlantic City, NJ, on Sept. 15 - Brandon Sun

http://shar.es/eDOc3

via @sharethis
Congrats Miss America 2013 Mallory Hytes-Hagan (NY)!

#ThereSheIs Mallory Hagan, Miss New York, Wins Miss America 2013 Title (PHOTOS)

http://huff.to/VBJ8P0

via HuffPost Style
#MissAmerica not to be confused with #MissUniverse which comes first at @phvegas --LOL

Announces the Panel of National Judges for the 2013 Miss America Competition | TheFutonCritic.com

http://po.st/vnTsF4

via @po_st
Congrats to all at Miss America Outstanding Teen 2012! #maot #maoteen
"@MAOTeen: Final results are in! 4th RU: MS, 3rd RU: GA, 2nd RU: AR, 1st RU: CT and MAOTeen 2013 is SC!"

Picked top 5 in order! Not bragging though...
Miss America judges announced:
Currently reading

Chris Harrison to host #MissAmerica Jan. 2012
Frank Wildhorn's "Wonderland" cast CD featuring Miss America 1998 @KateShindle

http://t.co/569U9lu

Also on itunes &amazon.com !
On Twitter Via @LeeMeriwether Lee Meriwether, Miss America 1955:

We have lost not just a sister to the crown, but a sister in our hearts. My friend, Miss America 1943 Jean Bartel

http://ow.ly/49Eyp
List of Miss Americas now on Twitter: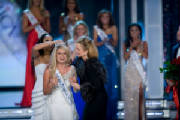 Congrats to MISS AMERICA 2011, Teresa Scanlan of Nebraska!
Miss America 2010, Caressa Cameron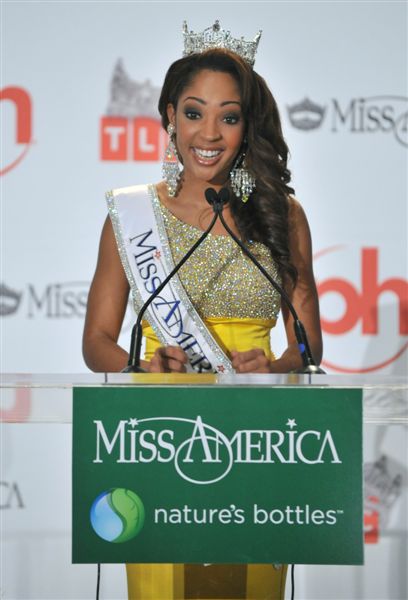 PH Photo by Tom Donoghue
National Miss America Organization contestants
From: http://twitter.com/MissAmericaBrnd
(Katie Stam) to: @jhbonline Thanks we're so excited! Follow the live interview with Katie Stam here http://bit.ly/9Fkbnn
We've Moved!

New Headquarters for National Office

The Miss America Organization has now relocated to a new office complex in Linwood, New Jersey. The office is approximately 15 minutes from our former location. We have moved into a beautiful business park and we will now be better situated in a building that is all ours. We spent many wonderful years in Atlantic City, but our new location will be more suitable for the needs of our National Office. Our new address is:


222 New Rd.
Suite 700
Linwood, NJ 08221

Our new phone number will be 609-653-8700
Our new general fax number will be 609-653-8740


All email addresses and our website www.missamerica.org
will remain the same.



















Heather Whitestone, Miss America 1995
JHB Online Photo by Connie Mc Carty