My Other Sites:
About the webmaster, etc...
Faith Ford, George Clooney, ER & More...
Info about my favorite sport!
Dedicated to 4-time World Champ, Kurt Browning
About Miss America, Miss Universe, etc.
Eder, Sills, Wildhorn, Egan & More...


...With Jill Larson (Opal Courtlandt)
Contact Information
Design by John

All material Copyright 2002-08 JHB ONLINE.

E-mail here for more info.
webmaster@jhbonline.net
This website is completely unofficial and has no relationship with "All My Children", SoapNet, or ABC/Disney.

GH STARS HOST BENEFIT
ALL MY CHILDREN: SUPER SOAP WEEKEND
On the page, You'll find photos from All My Children's Super Soap Weekend, held at Disney's California Adventure!
April 6, 2002

May 31- June 1 (AMC & OLTL) June 7 & 8 (GH & PC)@ DISNEY's CALIFORNIA ADVENTURE in Anaheim, CA!
EVENT INFO HERE!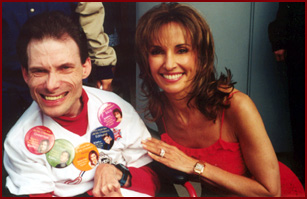 ...With Miss Susan Lucci (Erica Kane)

...With Eden Riegel (Bianca Montgomery)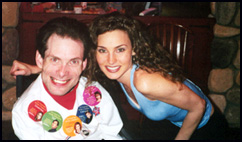 ...With Alicia Minshew (Kendall Hart)

...With David Canary (Adam/Stuart Chandler)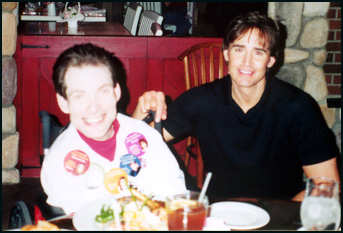 ...With J. Eddie Peck (Dr. Jake Martin)
We thank you for the


hits we have received here!
All material

Copyright 2002-06 by John H. Baker, unless otherwise indicated.