My Other Sites:
About the webmaster, etc...
Faith Ford, George Clooney, ER, AMC, GH & More...
Star of "Murphy Brown," "Maggie Winters," "Norm," & "Hope & Faith"
Info about my favorite sport!
Dedicated to my best buddy, 4-time World Champ, Kurt Browning
About Miss America, Miss Universe, etc.
Eder, Sills, Wildhorn, Egan & More...


Just Me


Faith Ford faces the media!


...as does Ted Mc Ginley
Primetime Preview Weekend 2OO3:
featuring stars of "HOPE & FAITH"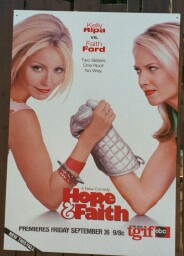 2003 PRIMETIME PREVIEW WEEKEND

DISNEY's CALIFORNIA ADVENTURE in Anaheim, CA: September 6, 2003.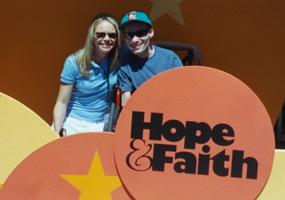 ...with Faith Ford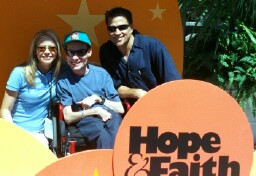 ...Ted Mc Ginley joins us!
We went behind the scenes of ABC's "HOPE & FAITH" On Nov. 12, 2004 (Guest star: Nick Lachey. Click here for more!
We thank you for the


hits we have received here!
All material

Copyright 2001-03 by John H. Baker, unless otherwise indicated.