My Other Sites:
About the webmaster, etc...
More with Rick!
Faith Ford, George Clooney, ER & More...
Info about my favorite sport!
Dedicated to my best buddy, 4-time World Champ, Kurt Browning
About Miss America, Miss Universe, etc.
Eder, Sills, Wildhorn, Egan & More...
Stars from "All My Children"
Stars from "All My Children" & "General Hospital"
More with Rick!
News of Rick!

Design by John

All material Copyright 2001-05 BY JHB ONLINE UNLESS OTHERWISE INDICATED.


Contact the webmaster here for more info.

***


...At the main GH event with Alicia Leigh Willis (Courtney)


...and also with "Nikolas," Tyler Christopher.


...and finally with Natalia Livingston, who plays "Emily Quartermaine."


Rick, at his event with his mother, Ann, and Nancy Lee Grahn (Alexis on GH)


Group photos of various GH stars @ Rick's event!
2004 RICK HEARST FAN EVENT/GENERAL HOSPITAL WEEKEND
JULY 10 (GH LUNCHEON) JULY 11 (RICK HEARST EVENT) @ Sportmen's Lodge in Studio City, CA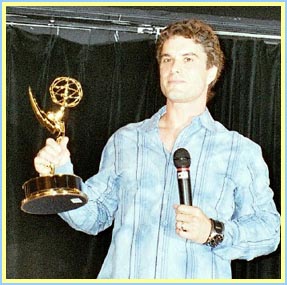 Rick Hearst, 2004 Emmy Winner: Supporting Actor. Congrats Rick!
2004 Emmy Winner: Supporting Actor as
Ric Lansing, "General Hospital"
2004 EMMY CLIP HERE
1991 Emmy winner: Younger Lead Actor as
ex- Alan-Michael Spading, "Guiding Light"
Great video of Rick accepting his first EMMY on You Tube @ CLICK HERE!
ex-Scott Banning, "Days Of Our Lives"
ex-Whipple 'Whip' Jones, III, "The Bold & The Beautiful"
ex- Matt Clark (aka Carter Mills), "The Young & Restless"
Lance Rubacky, "Maggie Winters".
***
VOTE FOR RICK FOR "FAVORITE ACTOR" @ ABC SOAPS IN DEPTH!
***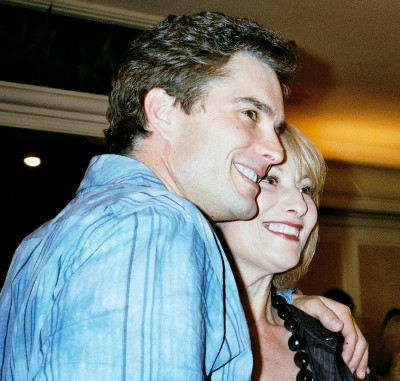 Rick embraces his Mother, Ann.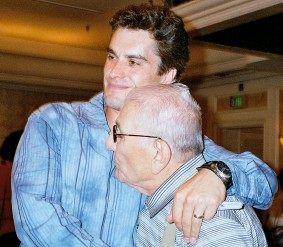 ...and his grandfather, Arturo.

Rick & Me!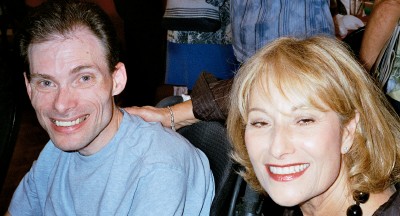 ...with Rick's Mom, Ann!
We thank you for the


hits we have received here!
Photos by Joann Baker. All material

Special thanks to Debby O' Connor and Debbie Morris for planing the events. And to Mr. Rick Hearst and family for their unbelievable assiatance & kindness!!! Copyright 2001-04 by John H. Baker, unless otherwise indicated.