MISS USA LIVE MONDAY MAY 21 ON FOX

Promo video here




‪#missusa #missteenusa latest updates, clarifications as I understand ‬
‪#MissTeenUSA live May 18 5 pm eastern on Facebook!‬
‪
See here or visit missUSA.com for details

‪#MISSUSA 2018 Monday May 21 at 8 pm et & pt ; 7 ct
FOX Promo via @YouTube @FOXTV @MissUSA ‬& more at missUSA.com



#missusa #missteenusa come together...latest updates, clarifications from official Miss U app
Show Information - Check this out on MissU! Read all about it here



MISS USA AND MiSS TEEN USA WILL BE CROWNED The Same weekend FOR THE FIRST TIME MAY 21,2018


Hosted by Nick and Vanessa Lachey
‪#MissUSA Monday May 21 on #foxtv @FOXTV can't make Louisiana due to surgery but look forward to watching ! Best to all! And #MissTeenUSA preceding that week Stay tuned to find out how to watch!


#MissUSA #MissTeenUSA 2018

Competition dates via Will Henderson aka the Pageant Guy! Hes the best
See here!


And Right here

Miss Teen USA2018 Preliminary night Info

"https://twitter.com/missteenusa/status/985958835239116806?s=21">
Click here

Travel Packages available at
https://events.missuniverse.com/
Congrats Miss Universe 2017, Demi-Leigh Nel-Peters Of South Africa
‪#MissUSA returning to Louisiana???‬
‪Miss USA 2018 could be held in Shreveport, Louisiana Watch here via @YouTube‬
‪Jeopardy! 2018 - Jeopardy! 24 January 2018 via @YouTube‬
‪Yesterday's Miss Nomers category ! Fast forward it's about #pageant #MissUniverse #missamerica etc!‬
‪And my teachers said I was wasting my time...‬
Some of my favorite
Miss Universe Memories
#MissUniverse #MissUSA #MissTeenUSA have been owned by IMG/WME since 2015!
Thank you!,,,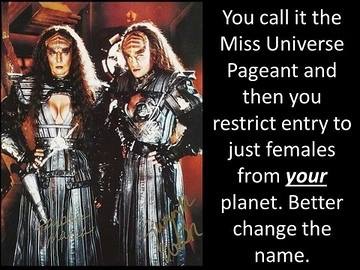 Back to Back #DC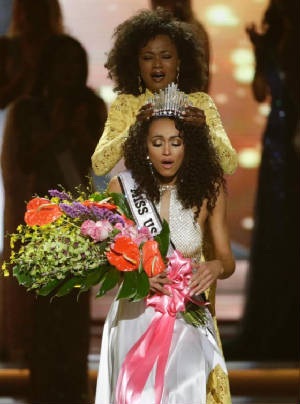 Deshauna and Kara
#MissUSA rule change
Via Will Henderson aka thepageantguy.com
I'm fine with it....

Residency requirements for #MissUSA state contestants have changed. Instead of establishing 6 months of residency, contestants need only 3 months. If you weren't a fan of state hopping before, you certainly won't be now ✈️
‪Former Miss America Winner Deidre Downs Gunn Marries Girlfriend in Romantic Southern Wedding





Cara Mund, Miss America 2018 of ND
MAO PHOTO
2018Miss America
Cara Mund (ND)
There she is... #missamerica 2018 Congrats to Miss America 2018, Cara Mund, a first for North Dakota! Her amazing runner up Jennifer Davis, Miss Missouri ( coached by my dear friends, Shandi andSusie -- great job! And every contestant! Also, I must say the most enjoyable MAO show I've watched in years! Although I've not been involved with this system in awhile its was a pleasure to watch! Miss my dear former Miss America friends!
My Miss America Memories....
Some of them anyway!
#MissAmericaOnABC!Although I've not been to or been involved with Miss America for a few years, I support my friends and contestants in involved In that system! I have met many amazing friends in all pageants and there are many crossovers, which I ! Love u all! Appreciate your kindness and support! John Baker, jhbonline.net Best wishes tonight! #MissAmerica Miss America Organization Miss America At Boardwalk Hall @missamerica ABC Television Network All the best to all my MAO friends tonight! MissAmerica.org abc.com Meet the contestants Right here

...with Susan Powell, Miss America 1981 (Oklahoma)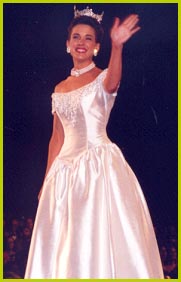 Dayana Mendoza (Venezuela)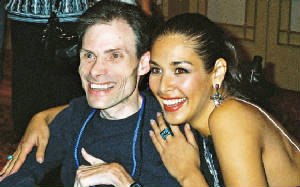 Miss Universe 2008

...With Miss USA 2003, Susie Castillo.
Miss USA 2017, Miss Universe 2016
And Miss Teen USA 2017
Updates. Miss USA 2008 Crystle Stewart has given birth to a healthy daughter September 8 in Houston in the aftermath of Hurricane Harvey!
Warm congratulations and wishes to Crystle and her husband Max Sebrechts !

More here!
******
According to Will Henderson aka @thepageantguy
Miss Texas USA has been rescheduled for early January 2018 also due to Hurricane Harvey aftermath! further Details on @thepagentguy twitter account
Due to #Harvey #MissTexasUSA has been postponied to a later date according to Will Henderson @thepageantguy.... Blessings to all affected especially #MissTexasUSA #MissUSA 2008 Crystle and Her husband Max about to have a baby! Xoxo ❤️❤️❤️
People in #HurricaneHarvery distress can call the following #USCG numbers:

281-464-4851
281-464-4852
281-464-4853
281-464-4854
281-464-4855
‪My #MissTeenUSA photos @MissTeenUSA now up!‬

‪Hope all is well! Here is a link to some photos from our latest trip‬

Click here to see!
So I had the privilege of seeing #MissTeenUSA off from The hotel in Phoenix, with #MissUSA & #MissUniverse I guess this is what happened next... watch this now
Miss America 2017 telecast
September 10 on ABC!


More information here!

For those of you going to Atlantic City, #MissAmerica tickets on sale

Click for more....
#MissUSA a beautiful, honest interview from Deshauna Barber Miss USA 2016
Read here!
Crisley is new Florida USA and Teen liscense holder
‪@WonderWomanFilm @RealLyndaCarter @GalGadot @MissUniverse @MissWorldLtd #Israel Wonder Woman Star Gal Gadot Dazzled as Miss Israel via @enews‬
‪more here!
Current #WonderWoman represented Israel at #MissUniverse ... TV Wonder Woman Lynda Carter represented US at #MissWorld... Coincidence?
Gal Gadot and more pageant winners turned actors:
Read about Halle Berry and more...
********** What a weekend it was! Deshauna. I love you! Your represented yourself and the Country so beautifully and I know there is so much more for you ahead as #MissUSA and beyond! Iris, we have not met yet but I wish you the best as #MissUniverse and hope we meet someday soon! To Paula Shugart Rachel Frimer Esther Swan Shawn McClain and everyone and MUO! Well done!John Baker. And family
*****
Congratulations to our new Miss Universe from France! You are Confidently Beautiful
@LiveKelly @MissUniverse #DVRUpdate #MissUniverse According to my More about Iris and the whole competition event from CNN here!
*********** Our new #MissUniverse was wonderful on #LiveWithKelly this morning! Just lovely! Best wishes to her!
Here is Iris on Good Morning America too!
undefined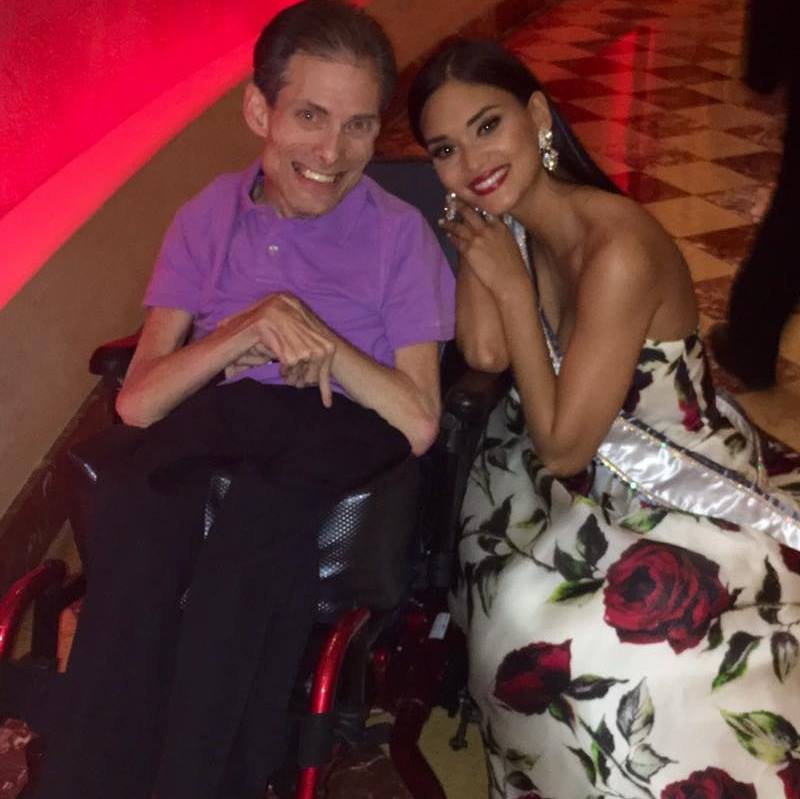 undefined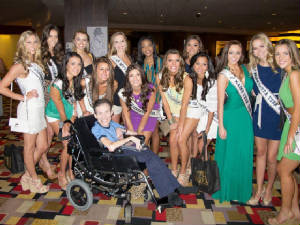 Miss Universe, USA, TeenUSA NOW OWNED BY WME/IMG
NO MORE TRUMP...
with Jordyn Kogler
Photo courtesy Crowned One Prod.
March 30, 2015:
Wow! What a night THANK YOU SO MUCH Stevi McShane​ Liz Fogg​ and everyone at Crowned One Productions Inc. (Pageants)​ for your friendship, kindness, an amazing seat and most especially for the new award named in my honor
"The John Baker Spirit Award" in pageantry presented to Jordyn Kogler , Miss Teen California American Beauty 2014! It is overwhelming for me... and Jordyn is an extremely deserving first recipient! Congrats to all the wonderful winners last night! Best of luck at Nationals...especially to my dear friend Alexa Jones​ , our new Miss California U.S. International​ 2015! So happy for you! Wonderful to see Maureen Atwell​ and Samantha Hart​ too... Hope to see everyone again SOON! XOXO, John
MORE TO COME SOON!
*************************************************************************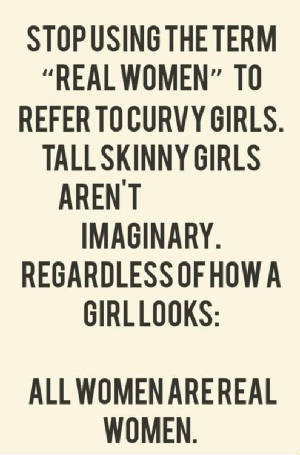 Great Advice via Alyssa Campanella, Miss USA 2011
#RealityCheck In fact, I believe all people are "REAL PEOPLE!" There has to be better terminology! Anyone?
#RIPJoanRivers #JoanRivers #MissUSA quote from 2010:
"I just hosted the Miss USA Pageant and, let me tell you, beautiful gets you everywhere. The New York Times had an article maybe six months ago: Babies respond to pretty faces. So stop telling everyone it's OK not to be pretty! If you can fix it, fix it!" she told Entertainment Weekly in 2010. "If it makes you happier. I love to look in the mirror and say, 'For 77, you look good.' That's all. I don't care what anyone says. Not bad for 77." I attended that pageant, didn't meet her wish I had... Refreshing... IMHO, the world can be too politically correct. Life is more beautiful with a sense of humor and what adults choose to do with their bodies, is their business... Here's to Joan... You'll be missed! :)
"Those who bring together, never come apart!"
-Me (John H. Baker)


PAGEANTS ON SITCOMS
(Because the ability to laugh at ourselves is beautiful!:)
JHBonline.net shared Murphy Brown' s photo

I love it when my worlds collide! In the pilot for "Murphy Brown" Corky Sherwood (Faith Ford) explains to Jim Dial (Charles Kimbrough) why she was elevated from 1st Runner-up to " #MissAmerica"




For more visit http://jhbonline.net/tv/id2.html



"It's always very sad when Miss. America falls from grace. I mean when she said that she loved animals, no one took her literally."
#Pageants #figureskating love this ! #missusa

2016 WORLD SILVER MEDALPST

ASHLEY WAGNER

AND 2O16 MISS USA

DESHAUNA BARBER

TWO WONDERFUL WOMEN!
MISS USA 2011 ALYSSA CAMPANELLA MARRIES "REIGN" TORRANCE COOMBS! CONGRATS MY FRIENDS!



Working on my new 2015 #MissUniverse webpage ! Still a work in progress, but so far

http://www.jhbonline.net/pageants/id54.html

Thank you Paula Shugart Rachel Frimer​ Esther Swan​ Shawn McClain​ Olivia Giudice​ Nia Sanchez​ Linda Rondinella-Osgood​ Larry Parra​ ​ Kristen Bradford​ Pam Wilson​ and everyone I couldn't tag... Love you all! <3 John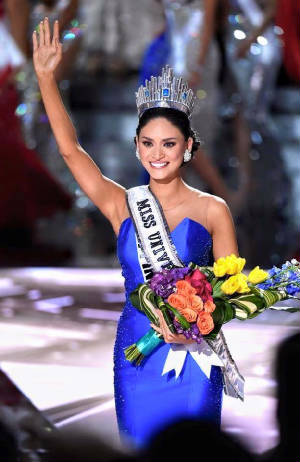 Repost
Well home again.... And I would just like to say I make mistakes, we all do, I'm just thankful mine have not been made in front of one billion people (so far) my heart goes out to Colombia, Phililpines, and , yes, Steve Harvey!
But even as I was almost trampled and could've been injured coming out of the theatre by understandably upset fans at the theatre (Thank you to my family and PH security for their assistance )
I understand that those who were injured and killed by the auto incident outside the Planet Hollywood were the truly tragic victims of that evening on the Las Vegas Strip during this Holiday Season... I truly extend my deepest wishes to them!
To Pia Wurzbach, Congratulations! Philippines you've waited a long time! To Miss Colombia! I can't imagine what you've gone through.... But you will be the most famous runner up in Miss Universe history. I hope to come to wear that with the pride you've earned. To Miss USA Olivia Jordan and the other competitors Congrats on a job well done!
To my friends at Miss Universe thank you for all your support and otherwise wonderful week.
Happy Holidays,
John



#MissUniverse #Fox #PHVegas Dec 20 FOX @FoxTV #MissUniverso



#MissUniverse tickets available




But if you can't make it watch Dec. 20 on FOX! 7pm /et & pt from VEGAS!



Miss USA 2011 Alyssa Campanella & "Reign" CW Star Torrance Coombs in Saks Canada campaign
So proud of my dear friend
Caroline Frolic Absalom, Mrs. Hawaii
2nd RU at Mrs. America
Congrats also to 1st RU from Texas and the new
titleholder from Alabama!
Congrats Miss America 2016
Betty Cantrell of Georgia
and Runners-up
Congrats to
Katherine Haik
of Louisiana
Miss Teen USA 2015!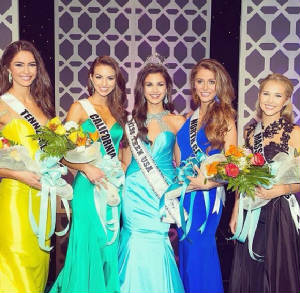 Top 5
MUO Sister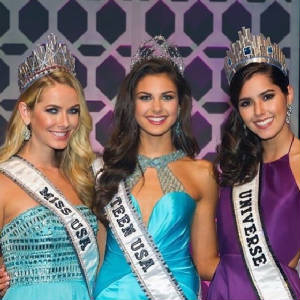 Titleholders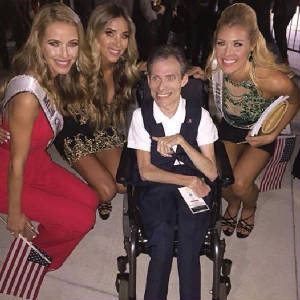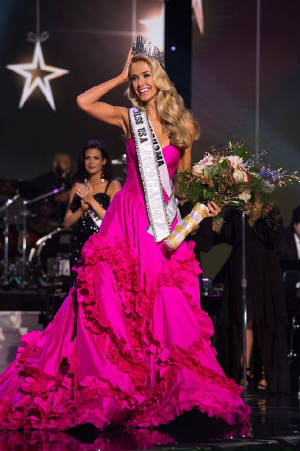 MUO photo
Congrats Miss USA 2015, OLIVIA JORDAN, The 1st from Oklahoma! (Here in photo with your webmaster (John Baker); Miss FL-USA 2016, Brie Gabrielle and Miss PA-USA 2015, Elizabeth Cardillo at the 63rd Miss Universe in Doral, FL,USA
Just found this Paula Shugart FB page! Where have I been? Sick, in hospital! Better now! Thank Goodness and ALL of you! :)

The world's most beautiful women prove that they're perfectly imperfect http://ow.ly/Os7qc
#MissUSA #MissUSA2015 hosts announced!
So sorry I'm too ill to travel to Baton Rouge...
#MissUSA Nia Sanchez​ Exit interview? Fast year! Love you Nia Sanchez​! :)
Miss CA-USA crownings thru the years
Miss Universe titleholders Paulina Vega (2014)Dayana Mendoza (2008) and Olivia Culpo (2012) in Indonesian commercial:
Pageant knowledge can be valuable... Despite what many of my grade school teachers said!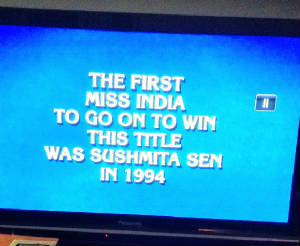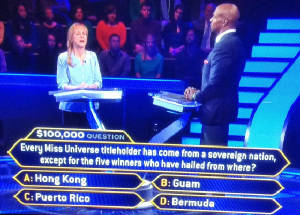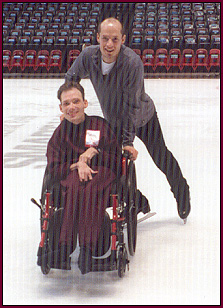 Just got a lovely surprise from #MissUSA Nia Sanchez ! A photo of us from Miss Nevada USA 2013... the year BEFORE she competed for & won the title... didn't know it existed! I was judging the TEEN event! Can't wait to cheer her on at #MissUniverse! Love you, Nia! <3
Miss USA 2014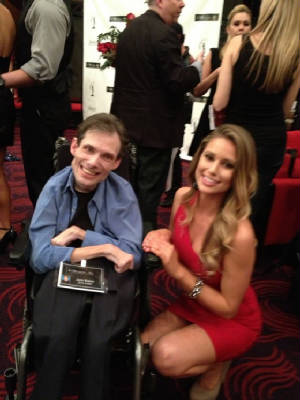 Nia Sanchez (Nevada)
What is a pageant girl? Guest blogger @jhbonline explains... http://t.co/c8MBkvTrIB

— Pageantology(@Pageantology101) September 3, 2014
Kristin Chenoweth at Miss OK '91

http://youtu.be/1GYSVO2WFjk

#TBT #Pageants #BROADWAY Emmy Awards Winner Tony Awards Winner #MissAmerica
Good job Donald Trump ALS Ice Bucket Challenge:

#MissUSA Love Nia Sanchez! So proud of her... Check this out: Miss USA 2014 Nia Sanchez's Homecoming in Nevada:

http://youtu.be/Pib8swUBT_0

via @YouTube
K. Lee Graham (SC)
Miss Teen USA 2014
#MissTeenUSA 2014 #MUO recap video: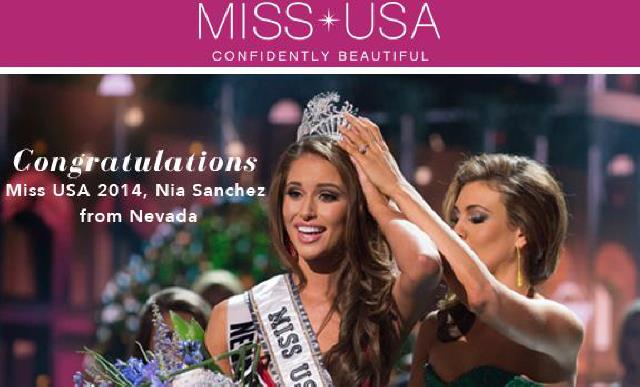 Its a Nia Sanchez kind of day #MissUSA
FYI, the so-called #MissUSA residency controversy, the requirements for US Senate require even less:

http://uspolitics.about.com/b/2008/11/03/about-residency-requirements-for-congress.htm

It saddens me that US media (& many in society) are focused on "scandal," "gossip'' and so-called "controversy" rather than achievement... Soon, good people will not want to achieve anymore as they will only get "hated" for it! #HaterFreeZone



GUESS IT WORKED!!!!
Thanks for posting this Nia Sanchez Esther Swan Linda Rondinella-Osgood .... Nice to see so many of my Miss USA friends -- even if it is just on video! Hope to see Paula Shugart Rachel Frimer Roston Ogata Shawn McClain Tricia Nash Langa Olivia Giudice and the gang soon! Nia Sanchez's First 48 Hours as Miss USA 2014:
http://youtu.be/a1y0BinVbOM
via You Tube
#MissUSA is currently the #1 topic on FB! Missing Paula Shugart Esther Swan Rachel Frimer Shawn McClain Roston Ogata Tricia Nash Langa Olivia Giudice and the whole #MUO team! Erin Brady you did an incredible job as Miss USA -- a tough act to follow! Good luck 2014 contestants! :) This is YOUR NIGHT! Can't believe I'm not there! Thanks to everyone I've met during the past 10 years or so... I never would 've dreamed of the memories we have made, like these:

https://www.facebook.com/jhbonline/media_set?set=a.10152544247957783.739877782&type=3

I love & miss you all ! Here's to more memories in the future! See you Tonight at 8 pm/7ct on NBC, that is <P>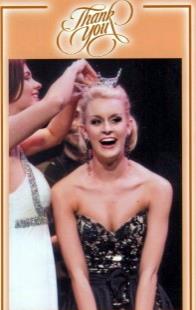 Jordan Blais Krinke
Congrats Jordan Blais Krinke on your top 10 placement at Miss California 2014 tonight.... So Honored to be part of your incredible journey and thank you Lynda Blais Krinke and Gary Krinke for the gift of Jojo in my life... #TeamJordan for ever PS You'll always be my MISS CA & MISS AMERICA! — with Jordan Blais Krinke. You were & are amazing but I can't believe your growth since I first "mock interviewed" you at Miss Placentia Scholarship Pageant 2009 ! I am forever grateful to Jordan Blais Krinke Lynda Blais Krinke and Gary Krinke for that experience as well as Kathi Baldwin. Can't wait to see where "#TeamJordan " takes us from here! I know it will be awesome ! <3 John
NEW! Photos from Miss California USA Photos courtesy Tami Farrell & Alyssa Campanella! Thanks! XO, John
Miss USA 2011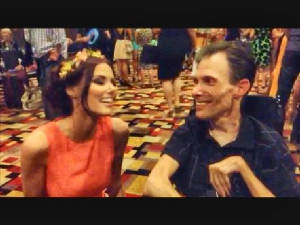 Alyssa Campanella
Miss Teen USA 2012 contestants enjoy Miss USA 2012 by thepageantguy.com
Visit Our New Miss Universe Titleholders Page Here!
NEW PHOTOS ADDED TO MY MISS NEVADA-USA/TEEN USA 2013 PAGE! on 7-22-13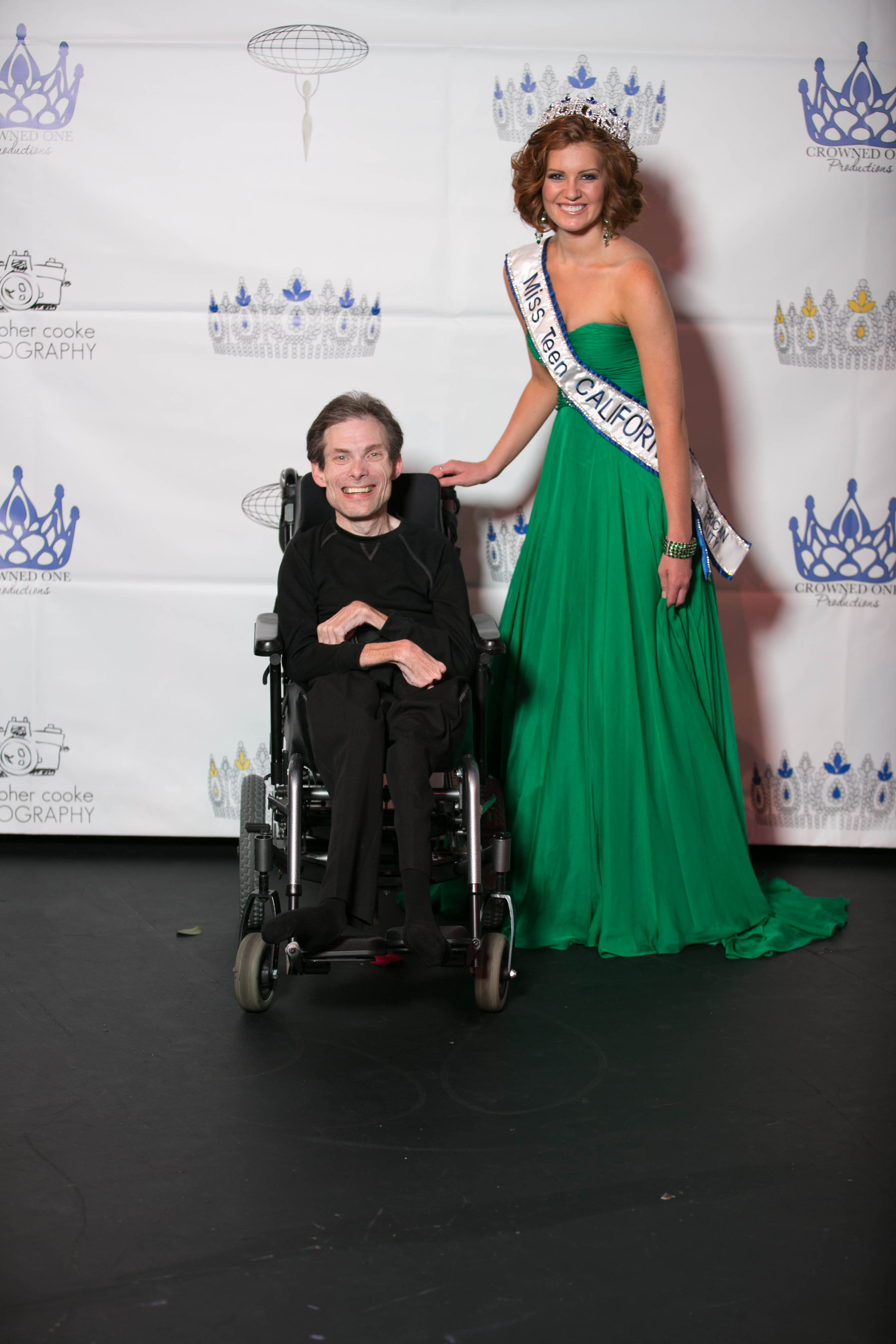 New Crowned One Prod. Pageants 2013 page!
Find JHBonline.net on these Social Networking Websites:

Facebook:

Twitter:

YouTube:

*************************************************************
Crystle Stewart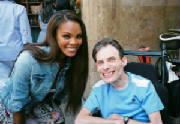 Miss USA 2008
Miss CALIFORNIA-USA PSA "I BELIEVE"
"When the hand is open to give, it is open to receive..."
Thanks Everyone...

jhbonline.net
An Entertainment Website: Proudly celebrating 10 years on the internet: Dec. 8, 1998-December 8, 2008! Thank you all for your support!!!

KUDOS FROM THE PAGEANT WORLD:
My sincere gratitude to all of you!!!