Tami Farrell, Miss CA-USA 2009 in:
BL!SSS MAGAZ!NE
click right top corner to turn the page to page 20 (or so).....
Miss California to get a new look without sashes and swimsuit uniforms; two winners to be crowned
The Temecula Valley News Wed, 14 Oct 2009 22:19 PM PDT
RANCHO MIRAGE - Seeking to give the Miss California USA pageant a new look, officials announced today they will do away with sashes and swimsuit uniforms and crown two winners when the pageant is held in Rancho Mirage next month. The final 10 contestants from the initial field of 150 will wear what was described as individualized styles created by designer Tony Bowls. "This year's event will be ...
California-USA titleholders out for a good cause!
A move up for Miss Malibu
The Malibu Times Wed, 17 Jun 2009 14:21 PM PDT
Local pageant winner Tami Farrell takes over as Miss California USA amid cheers and controversy.
Beaumont girl crowned Miss California Teen USA
The Press-Enterprise Mon, 22 Dec 2008 11:17 PM PST
BEAUMONT - Since being crowned Miss California Teen USA, 17-year-old Chelsea Gilligan's life has been a whirlwind of activity. She's received a proclamation from Beaumont Mayor Brian DeForge. She's attended her first red-carpet event, at a new boutique on Melrose Avenue in Los Angeles.
with Georgina Vaughn, Miss Nevada-USA 2009
photo courtesy: Maureen Atwell
Congrats to my friend, Tami Farrell, Miss Malibu, 1st Runner-up and Miss Photogenic†@ Miss CA-USA 2009...We're proud of† you!!!!!!!!! XOXO!!
The final two...
(C) Richard Lui, The Desert Sun
Tami Farrell as Miss Malibu from YouTube:
JHB ONLINE EXCLUSIVE PHOTOS
Tami Farrell, Miss Malibu-USA 2009
1st Runner up to Miss California-USA 2009
Winner of the
Miss Photogenic Award
Shanna Moakler, Miss USA 1995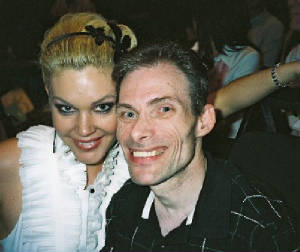 Dir., California-USA pageants
Keeley Sanders, Miss Teen-USA 1995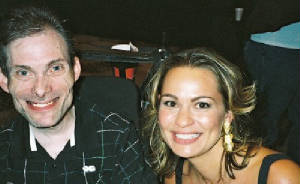 co-owner K2 Prod., Style Studio