Today is the day Miss Nevada USA Miss Nevada Teen USA 2015! Wish I could be there! Best To Shanna Moakler Nia Sanchez Gus Fluffypantsweinerstiener Travis Stanton Will Henderson Alyssa Marie Tonya Crockett King and all the contestants and pageant family I'll be watching the webcast 7pm PT TONIGHT! Miss Nevada USAŽ & Miss Nevada Teen USAŽ

http://ustre.am/18ZNg
Nia Sanchez
who would become Miss NV & Miss USA 2014
Still can't believe I got to be part of this!
So excited to have been in the judges box when Amanda Jenkins, Miss Nevada Teen USA & Chelsea Caswell Miss Nevada-USA were selected from too many amazing contestants. We, judges had to work hard ladies, as we should!
Nevada-USA Titleholders
of 2013***
Congrats Chelsea Caswell Miss Nevada-USA 2013!

On your Top 10 placement at Miss USA 2013. We're proud of you!!!!!!!!!!!!!!
Vote for "MY" Miss Nevada-Teen to be a semi-finalist at Miss Teen USA. I judged her state pageant, so I know she'd make a great Miss Teen USA... So please vote up to 10 X per day! Every Day! THANK YOU!!!!!!!!!!!!!!!!!

Having proudly judged Miss Nevada Teen USA, I ask that you go to

http://www.missteenusa.com

& Vote for Amanda Jenkins (Nevada) to be in the top 15 finailist. You get 10 votes per day, so you can still use votes to support your other favorites as well! THEN TUNE INTO THAT WEBSITE AUGUST 9 & 10 TO SEE ALL THESE WONDERFULYOUNG LADIES COMPETE FOR MISS TEEN USA 2013! THANK YOU!
Photo Courtesy of Amanda Jenkins
Las Vegas Examiner Slideshow of "Teen" event
#MissUSA #TeenUSA Had such a great time judging this event Congrats & Best Wishes Chelsea Caswell & Amanda Jenkins! Thanks Shanna Moakler Travis Stanton Jeanne Baker Poggensee Jason Smith Will Henderson Alyssa Campanella Anne-Marie Campanella Bruce Harris , Maureen Atwell etc..
January 26-27, 2013
Las Vegas, NV
The 2013 Nevada-USA Titleholders
Amanda Jenkins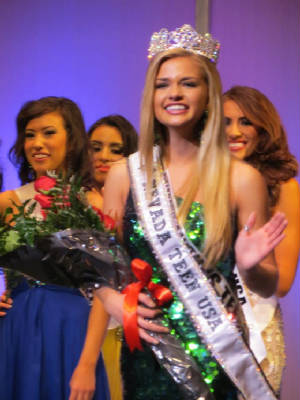 Miss Nevada Teen-USA 2013
Chelsea Caswell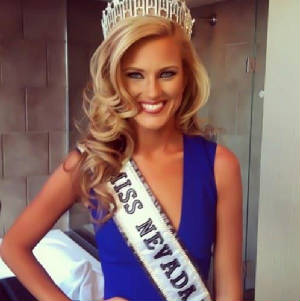 Miss Nevada-USA 2013
Teen Top 5!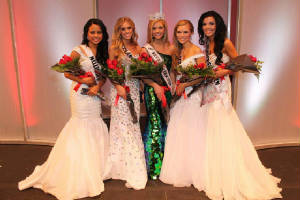 A Difficult Decision !!!!!!!
(Photos in this section
Courtesy of
Amanda Jenkins & Jorge Esteban
Thank you!)
Here Comes The Judge!
(LOL!)